Nursery
The nursery is for little ones that are at least one years old. They will have the opportunity to play and be in a safe environment! Our nursery workers will make sure that they are taken care of while you are a part of service.
Little Lambs
If your little one is potty trained and younger than a 1st grader than Little Lambs is where they need to be. We have made a fun and safe place for these kiddos to play and learn about Jesus through stories, songs, puppets, and playtime. We believe that from an early age it's so important to begin teaching your kids what it means to be like Jesus.
Kids Rock
From first to fifth grade we want to create wonder and discovery that builds passion for God in our children. We provide a fun and safe environment where your children can learn about Jesus through dramas, puppets, songs, and activities. We want your kids to understand God in ways that are interactive and relevant to your kids! Family is the focus here at The Rock; we want to come along side of you to assist you in any way possible.
Your first visit
Here's what to expect when visiting Kids Rock for the first time:
First, find the student building. (It looks like a green pizza hut!) Through the double glass doors we will meet your family, check your child into our system, and then one of our volunteers will direct you and your child to their age-appropriate room.
Upon checking in for the first time, we will ask for the following personal information (NOTE: We value your privacy and will not share this information with anyone):
Parent/guardian name(s)
Child's name
Child's birthdate
Home address
Phone number
Any special instructions (allergies, special needs) for your children
How check-in works
Before Service: You can check-in your child at the labeled check in station. A volunteer will find your child's name in the database, you and your child will be given matching name tags that are exclusive to your family and your visit. Your child will need to wear the name tag portion while you hold on to the matching tag.
After Service: After the service is complete, you will return to the check in table and let the volunteer know your there to pick up your child by name, then you will go to your child's room and show your tag in order for your child to be released back to you.
Mother's Viewing Room
At The Rock Church we have a Mother's Viewing Room that is available just outside of the main auditorium for mothers with infants. This room is reserved exclusively for mothers with infants to enjoy the service in a more private and quiet environment.
Meet your kids pastors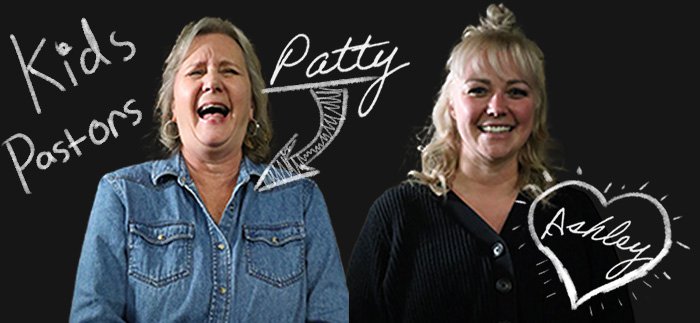 Got questions?
If you have further questions concerning our Kids Rock experience or visiting The Rock Church with children, simply click the button below and get in touch with us!