Youth Ministry at The Rock Church
At The Rock Church our students (6th through 12th grade) become part of a group that focuses on learning how to Dream with God, Be Family, and Become the Light. One of our core beliefs is the power of just being there. Students' lives are dramatically influenced when caring, spirit-led adults come alongside them, sharing God's love with them. Because their youth leader believes in them, they begin to see that their lives have great worth, meaning and purpose. We would love to be a part of your teens life and see them become the person that God created them to be.
What to expect
From the perspective of a student, The Rock Youth will give them the chance to regularly be engaged and living life with leaders that genuinely care for them, and peers that are seeking after God with them. They will have both weekly and monthly opportunities to connect.
On a weekly level, students will be able to meet for Youth Group on Friday nights at 7:00 at The Rock Church in the student building (it looks like a giant green pizza hut).
On a monthly level, Rock Youth Students will have events for all students to invite their friends to come and enjoy. These will be anything from movie nights, to a day at Banana's, to bowling---all with the intent of allowing students to grow their relationships with each other and with God.
We also have our Youth.Connect time, which is on the first Sunday of the month following worship during Sunday morning service over in the student building. This will be marked by a time of relationship building, through conversation and a brief discussion toward the end of the hang out time. Students are free to leave with their parents as soon as service is over.
Meet your youth pastors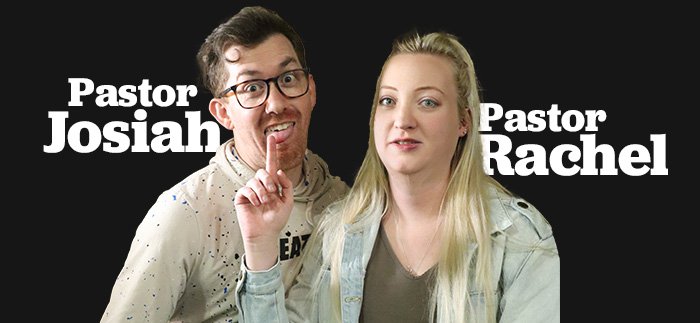 Got questions?
If you have further questions concerning our Rock Youth experience or visiting The Rock Church with students, simply click the button below and get in touch with us!